Natural Veneers' Architects' Meet September, 2014 – Raipur, Chattisgarh Arcitects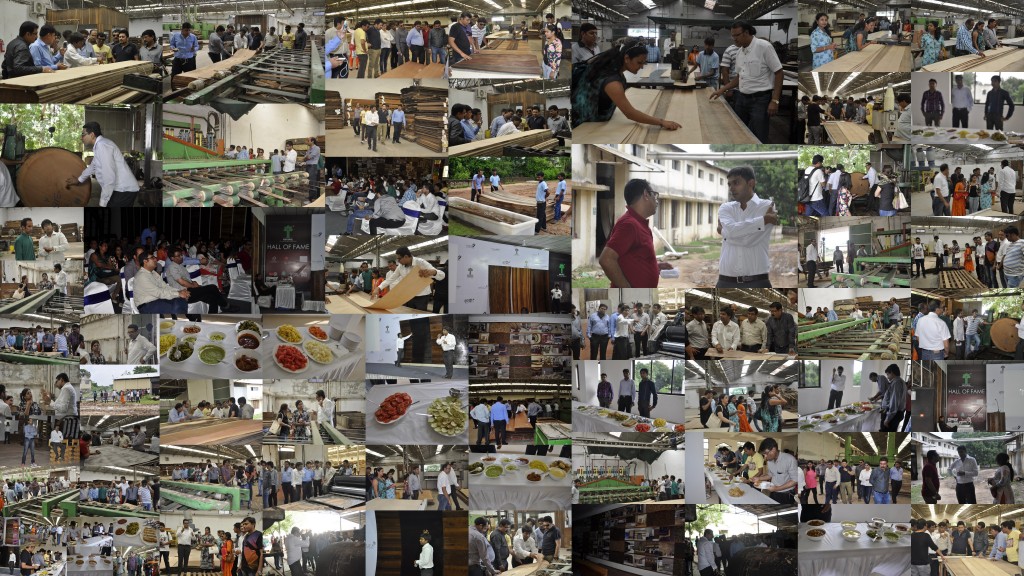 Natural Veneers had hosted an architects' meet at our factory in Ahmedabad, Gujarat on 6th September, 2014. The architects from the Raipur, Chattisgarh were invited to visit the factory and to understand the various veneering processes that are undertaken in the factory.
The architects were given the guided tour of the entire factory wherein they were explained all the processes undergone by the wood to become the beautiful veneers. The in-depth explanation helped them understand the intricacies involved in the manufacturing of veneers.
Veneers are an imperative and precious resource. Wastage of veneers is wastage of woods and that means wastage of trees. Trees are an integral part of the earth's ecosystem. Understanding this means maximum utilization of the veneers. When the veneers are used to the fullest, the wood is not wasted and the ecosystem is not harmed. The architects were explained the ways to utilize the veneers to the fullest and to gain the most out of them.
Natural Veneers keeps on innovating constantly. There are fresh veneers that are introduced every now and then. Due to various constraints the dealers are not able to stock all of these at all the time and the architects are not exposed to these innovations. During their visit, the architects were shown the newer designs and concepts. They were also involved in the innovation of designs. They expressed what they desired from veneers in form of form and function. Their valuable inputs were noted and would be used in upcoming veneer series. They also expressed ideas to improve the current offerings.
Alongwith the veneers, the architects also enjoyed the local delicacies.
The meet was not a formal conference but a conglomeration of brilliant minds that worked together to lay a path to better veneering. At the end of the day, there was a wide smile on everyone's faces as they were very happy to visit the factory and learn about the various aspects of veneering.