AdvantEdge – The Superior Edge Banding Solutions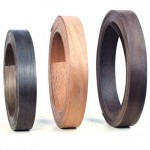 Natural Veneers specializes in many different areas of veneering, one of which is edge banding. Edge banding is covering the exposed sides of the base materials like plywood or MDF.
Edge banding can give finesse to your furniture. It makes your furniture complete and increases the value.
AdvantEdge is our effort to offer a superior quality, cost effective and eco-friendly edging alternative over the traditional wood edging materials.… Read More