Dealers meet at Singapore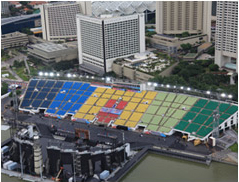 With sales rising it was a perfect time for the sales team to come together… and what better place than Singapore for a fun meeting after a year full of hard slogging in the field.
Natural Veneers had all its dealers on a fun trip to Singapore. With dealers coming from all across the country it was melting pot of trends in veneer retailing. The trip was primarily intended to give a long deserved break to the team of young men who worked all through the year to take Natural Veneers to the number one position in the specialty veneer segment.
The trip gave a good opportunity to all the dealers to share views and opinions about company offerings in their respective markets. It also generated good insights for the company about its current product portfolio in the market.