Delhi Wood 2011 – New Delhi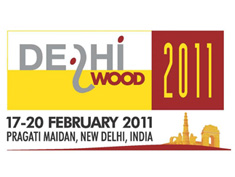 After the success of exhibitions held at ACE TECH, which lead to adding more number of Architects and Interior designers to our family, we the team from Natural Veneers are heading towards another trade show 'Delhi wood 2011', Pragati Maidan, Delhi.
At ACE TECH we tried to have a bonding with Architects and Interior designers, and now at Delhi Wood 2011 our prime focus would be the furniture manufacturers. We would be displaying our Furnipack- complete veneering solutions for furniture manufacturers and proudly introducing the Flexible veneers. Thus we looking forward to this show, and expect a positive response from our target audience.