Gemss Sapphire Bricks
Gemss Sapphire Bricks have a special design character. They are designed to impart confidence, and to be reinvigorating. These wood mosaics are one of the few examples when classiness comes with simplicity. The wood mosaics have a contemporary appeal which, conforms to traditional design patterns.
The Gemss Sapphire bricks wood mosaics are available in Bugged Oak, Yewwood, Wenghe, and Walnut species. These species of wood are sourced responsibly from FSC certified forests, by our experts.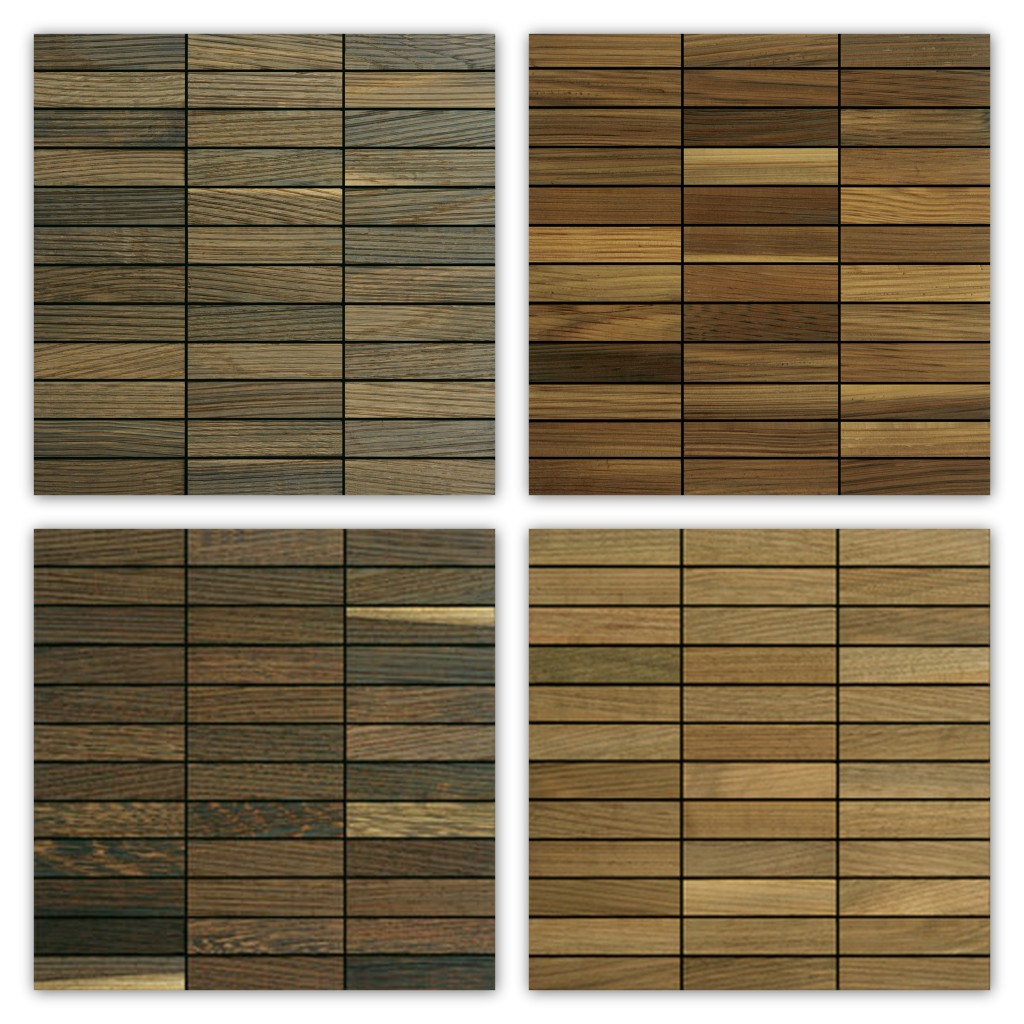 The wood mosaics are very lightweight, weighing between 180 gms to 450 gms per tile, depending upon the specie, and have horizontal and vertical grains. The tiles are perfect squares, with 300 mm lengths, with a thicknesses ranging between 5mm to 9 mm.
So what are you waiting for? Bring home Gemss Sapphire Bricks and give your spaces an elegant appeal.