Interno Exotic Series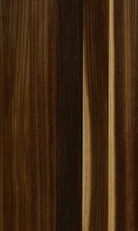 As we promised, we are back!! With yet another path breaking innovation to mesmerize the veneering world once again. We are delighted to launch our all new Interno Exotics- new improved version of the original Interno series.
The difference between the two is that the new Interno Exotic series uses mix width veneer strips whereas the original used only fix width veneer strips. This makes the veneer handling even more difficult, but invariably creates a superior look that we all strive for.
Interno Exotics is no less than any pre designed or pre patterned veneers when it comes to producing. Just that it still retains the natural look of veneer and does not let the 'artificial' factor to creep in, that most designers try to safe guard in their designs.
Cheers for our skilled workers- this one is to their credit!!!