Natural Specialty Division Launch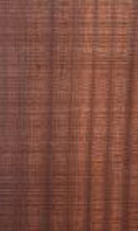 Natural is proud to announce the launch of "Naturals Speciality Division (NSD)". NSD offers all exclusive specialty and rare products from all over the world. The products currently includes following:
NATURAL'S SPECIALTY DIVISION OFFERINGS:
• World's RAREST and UNIQUE veneer species
• Panello Veneers: Unique veneer placement pattern to replicate look solid wood furniture
• Rough Cut Veneers: An Interzum Award winning natural rough cut veneer range in more than 20 exotic veneer species.(Awarded by Red DOT projects, Germany). This range replicates look of sawn lumber furniture.
• CRACKS Veneers: Retains inherent surface cracks on veneers to replicate look of rustic or antique solid wood furniture
• Advantedge: Decorative Veneer Edge banding rolls (0.5mm, 1mm & 2mm thickness) in all natural decorative veneer species.