Redecorating your spaces with Natural Veneers
It's the New Year and many of you must have planned to revamp your spaces. Now that the decision is made, your next step should be to decide how. The presence of wood in your space makes it look lavish and posh. The exclusivity that wood exudes is incomparable. Wood to your space is what gold is to woman.
Sophistication lies in every part of the space festooned with wood, be it wholly or in part. The smallest of appearance of wood, if complimented perfectly by the rest of the interiors, is enough to captivate the residents of said space.
Wood comes in many forms – veneers and surfacing mosaics being the most attractive. Here we will showcase the different forms which you can use to decorate your space.
Veneers
Veneers are very thin sheets of decorative wood that are applied on backing surfaces like plywoods or MDF boards. Decorative timber in itself is very a scarce and costly resource. Using the solid wood planks from such decorative timber will sky rocket the project cost. Veneers from such timbers cost a fraction. Veneered surfaces replicate the look of solid wood precisely and in a natural way.
NSD
Natural Speciality Division veneers are very special veneers. These veneers are made from responsibly sourced but extremely rare and exotic wood species. The timber for these veneers is carefully handpicked by our experts. When you buy these veneers, your get a certificate that appreciates the connoisseur within you.

Gemss
Gemss wood mosaics are innovative wood surfaces that enable your create sophisticated aesthetics without having an immense knowledge of craftsmanship. Gemss wood mosaics augment the opulence of your spaces without wasting wood.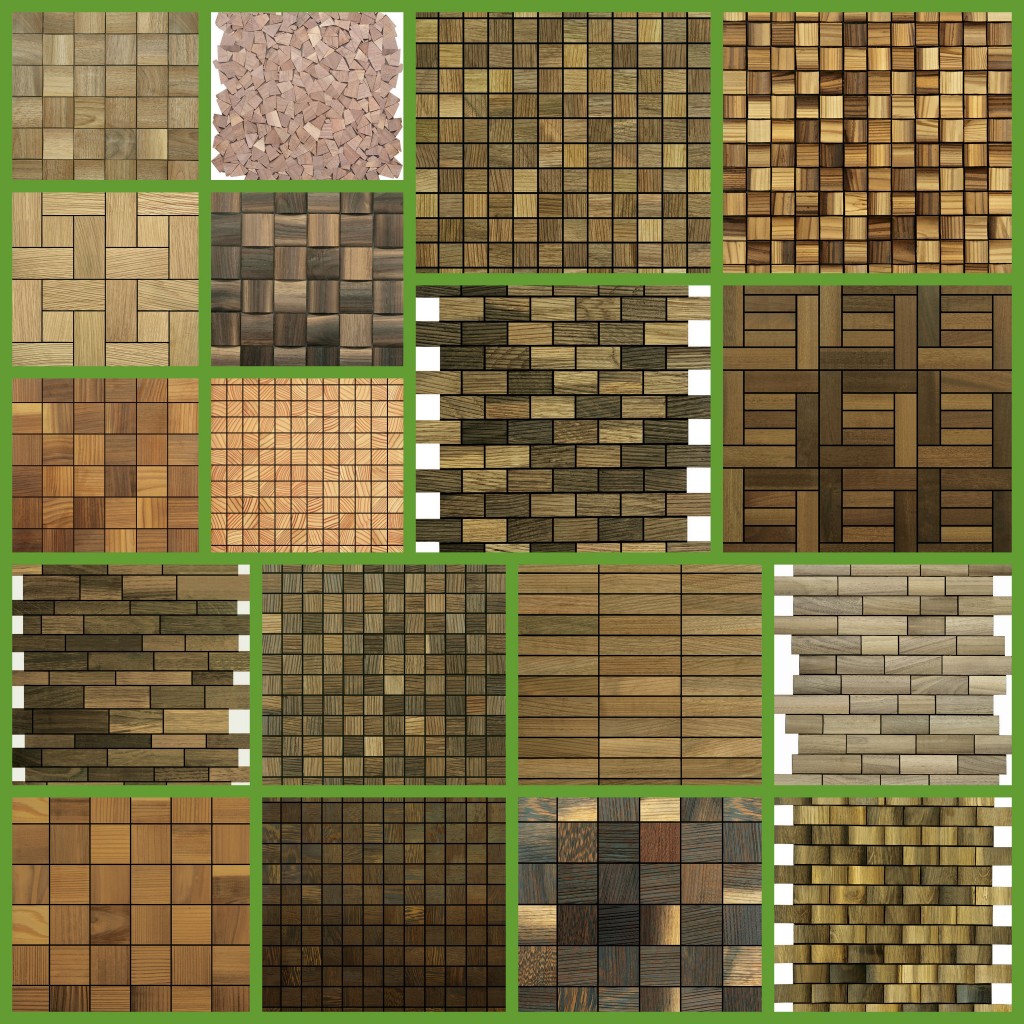 Gemss Radiance
Gemss Radiance are illuminating wood surfaces. Wood is combined with coloured resins and resulting sheet when placed on an illuminated surface recreates the magic of onyx stone with natural & fumed wood.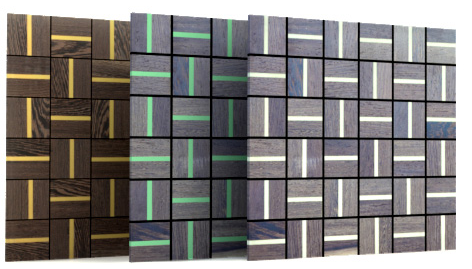 Advantedge
Advantedge are edge banding rolls in a continuous form. These bands are available most of the species in which the veneers are available. This allows you to create seamless surface aesthetics.
Natflex
There are several occasions when the imagination runs free while creating an application. The resulting application has several curvy and 3 dimensional surfaces for which the traditional veneers are not suitable. Natflex are flexible, fleece backed veneers that can be applied on such surfaces. These veneers can be bent to achieve a very low radii, to give a solid wood look to any surface.
Hope this was helpful and you could find your type. If you need any help with any of our products, feel free to contact us and we will gladly help you choose what's best for you.