Splendour of Gemss Olivine
If you want to look at the epitome of the wood mosaics that are classic and timeless, look no further. Gemss Olivine wood mosaics are simple but the sophistication lies in the design concept that is derived from one of the most beautiful works of art by nature – honeycomb!
One look at the Olivine is enought to let you know that the design inspiration comes from our honey making friends. The hexagonal pieces in the tiles lend your spaces an enigmatic appeal.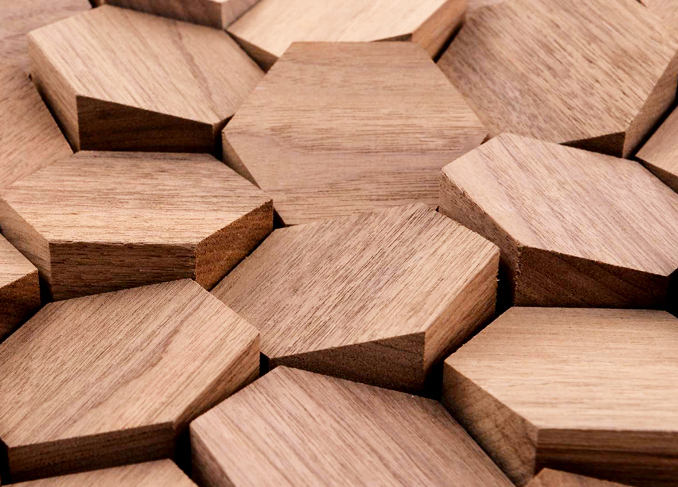 The natural design elements that are used in the creation of these wood mosaics will create a refreshing atmosphere in the spaces in which these wood mosaics are used. The various species that are used create a illusion of luxuriance in the applications.