The all new Palm Veneers

Natural Veneers introduces the all new Palm Veneers.
Palm veneers exhibit the surface features that are very much similar to coconut palm. With veneers textures like that, one can obtain a suave look easily in the space. The Palm veneers are obtained from the best quality palm trees.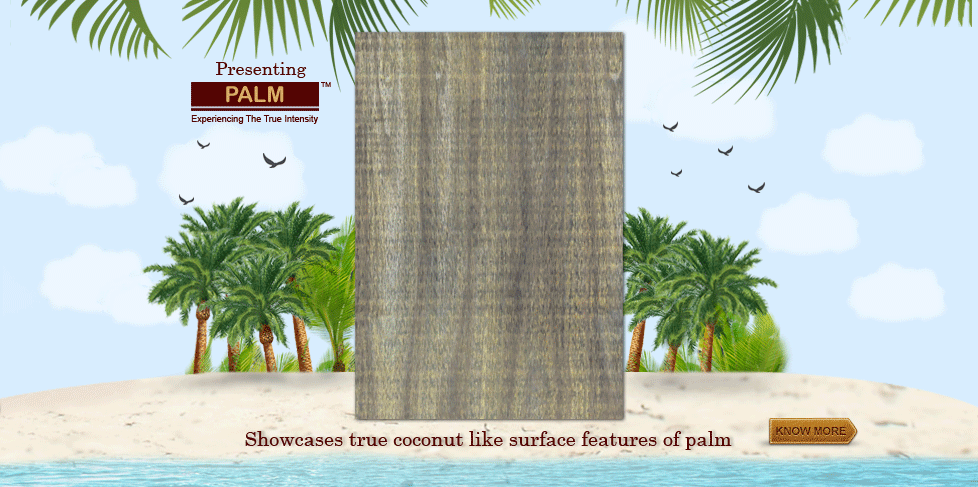 The search for such trees is a meticulous process and needs expertise in the field to select the trees for production. Selection of palm trees is a different process from selection of other type of trees. Due to the nature of palm trees, the physical inspection of them is a tedious activity which needs a well trained eye.

The Palm veneers retain their natural, rough texture in the veneers grains. The veneer grains are taken care of during the veneer manufacturing processes so that they retain their natural and unique texture. These textures are rarely found in other species of wood.
Palm veneers have their exclusivity in the texture patterns that they have. These textures exude a soothing effect to the eye just like sitting on a beach, listening to the sound of the waves bumping against one another and at the same time lend an aura of rareness to the applications on which they have been used.

These veneers are perfect when you have to highlight a specific place in your space as these veneers tend to stand out due to their natural grace and aura that surrounds them.