The innovative edge banding solutions
Until now, edge banding was a craftsmen's headache. It used to be a tedious process to create edging for the furniture applications.  There weren't many ready to use solutions, and those that were available were very generic and hence could not allow the craftsmen to create seamless surfaces. Or else they would have to create edging strips from the veneer sheets. This would then lead to lot of wastage of veneers, and would inflate the designing costs. The amount of labour required would also increase substantially.
We realized this void in the wood creativity solutions and came up with the Advantedge Edge Banding Rolls. This made us a pioneer once again as we are the first company to introduce veneer finger jointing technology in India.
Furniture manufacturers and craftsmen prefer our products as we have a wide assortment of species and veneering processes. We carried forward this endeavour of ours to the Advantedge edge banding rolls as well. We offer full range of thicknesses to suit various applications and design elements.
With Advantedge, we have made possible the best quality of edging solutions in a cost effective way. These banding rolls are made from 100% Natural Wood Veneers. To make these bands to more effective, we offer them in customized widths with thicknesses ranging from 0.5 mm to 3 mm, so that they can be applied to your creations perfectly. The bands are available in 4 processes viz. Rough Cut, Evergreen, Metallico, and Smoked/Fumed, and in a wide range of wood species.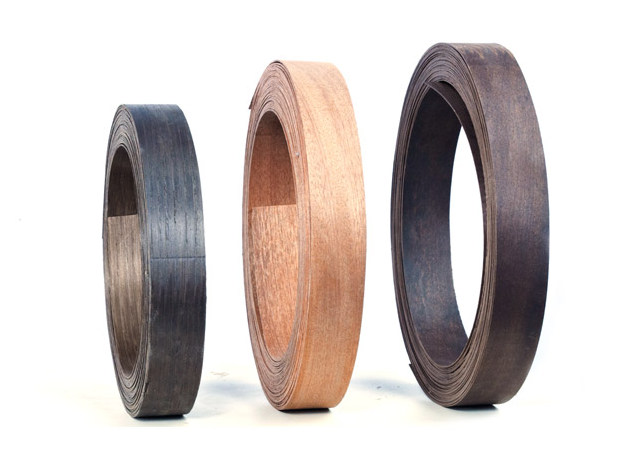 Do post in the comments below the photos of your creations made with Natural Veneers.