The premium Fier'o Veneers
Premium wood veneers have never been better. Fier'o is a collection of smoked veneers that are made from exotic veneer species sourced from all over the globe. The exclusivity of this series lies in the variation of shades of brown and black, and in the grain patterns.

The finest species of wood from all over the world are picked by our specialists. These species are then put through a high tech fuming machine that gives them nice natural hues. The fuming machine is very precise and gives consistent output every time.
The veneers, after fuming, get a smoky shade which is desired by many due to its mystique.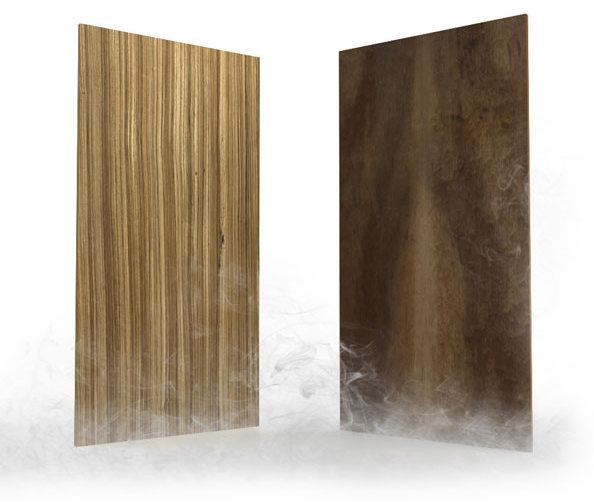 The varied combinations achieved by using different fumed shades with different grain patterns are like no other.
Such combinations can only be achieved by Natural veneers.