Veneer Vs. Solid Wood…
When you go for shopping to buy furniture for you interior and get two options of choosing between Veneer or Solid wood furniture, and you get confused that what to chose and in what furniture to invest. Veneer and solid wood both have there unique characteristics and hence it becomes difficult to decide where to invest your money on. Buying the furniture or buying decor is not a big task but deciding the perfect choice is the biggest hurdle.
But now there will be no confusion and you will be able to make better decision as today we will be giving a clear comparison between Veneer and Solid wood with all the pros and cons, so next time if you go to shopping you can make a hassle free decision without getting confused.
After reading this blog, if you still have any confusions, please make sure to mention it in the comment section and we will make sure to reply as soon as possible with an appropriate answers to all your question.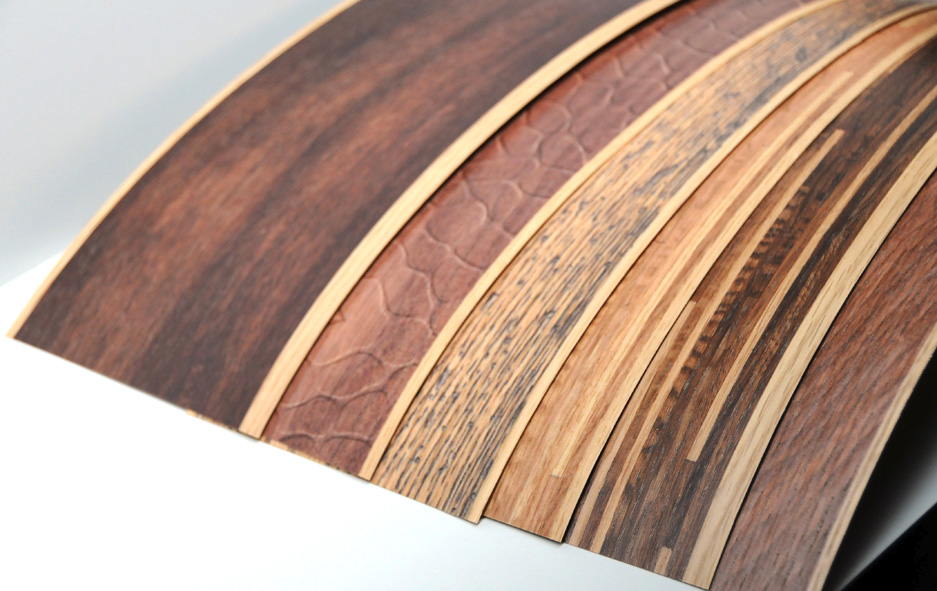 A veneer is a very thin piece of wood that is attached to particle board or other types of manufactured wood. Veneers are used to lessen the cost of a project without sacrificing the overall appearance.
A veneer is a thin piece of hardwood that is placed over a piece of manufactured wood. It may be attached using an adhesive, nails or screws. Veneers are frequently used on cabinets, furniture, and floors. The frame and shelves of the units are made of particleboard, MDF or plywood, but the viewable surfaces are covered with veneers. This gives the appearance that the product is solid hardwood, but it is much more cost effective for many homeowners. Veneers are available in a variety of grains and finishes, and they are typically much more consistent in appearance than most hardwood products. Some carpenters create their own veneers, while others purchase veneers from manufacturers. Veneers are especially suitable for door panels, exposed sides and interior cabinet areas that will be viewable.
Pros of using Veneers
Incredibly Beautiful:
Veneers are incredibly beautiful and elegant. The thin shits of veneers are made in such a way that it add a actual point of attraction on the beauty of a wall or a furniture.
Lighter in weight:
Veneers are very light in weight as compared to solid wood. Due to its lightweight, the usage capability also is also high.
Since veneer is so thin and is glued to a stable substrate, it allows designs and arrangements of the wood that would fail in solid wood. Solid wood, even kiln-dried, expands and contracts as the seasons change from summer to winter and back to summer again. For example, a radiant table top would be impossible to create with solid lumber because the seams would open in the winter and swell tightly shut in the summer.
Durability:
The durability of veneer is very high as compared to solid wood, as they are not prone to split or wrap due to seasonal moment. If we talk about the seasonal changes and its effects on Veneers and Solid wood, here Veneer straightly wins the battle due to its highly durable characteristics.
Designing:
Veneers provide beautiful designs opportunity and options as compared to solid wood. As the veneer sheets are very thin, designs possibilities are huge.
The best and most interesting logs are cut into veneer – typically this is an economic decision. You can get ample of designs options to chose from and decorate your perfect interior.
Aesthetics:
Veneers consists of a set of principles concerned with the nature and appreciation of beauty. It offers a consistent appearance in grain and color. The grain yield is much higher than using solid wood.
Environmental Friendly:
With solid wood, timber is typically sawn into 1″ thick boards. The saw cuts a kerf between boards 1/4″ thick that winds up as sawdust. In contrast, the veneer isn't cut from the log, it's sliced with a knife – like lunch meat – into 1/32″ leaves or sheets. This process produces 32 veneer surfaces for every 1 that is made into a board and, with no wood wasted as sawdust, another 8 sheets are gained where the saw blade would have gone. That's 40 surfaces of wood veneer for every 1 board of solid wood.
Cons of Veneer
Structural:
The core is a softer and lighter manufactured lumber which is a con for veneer.
Repair:
Repair of veneer is possible but is more difficult as compared to solid wood.
---
What Is Solid Wood?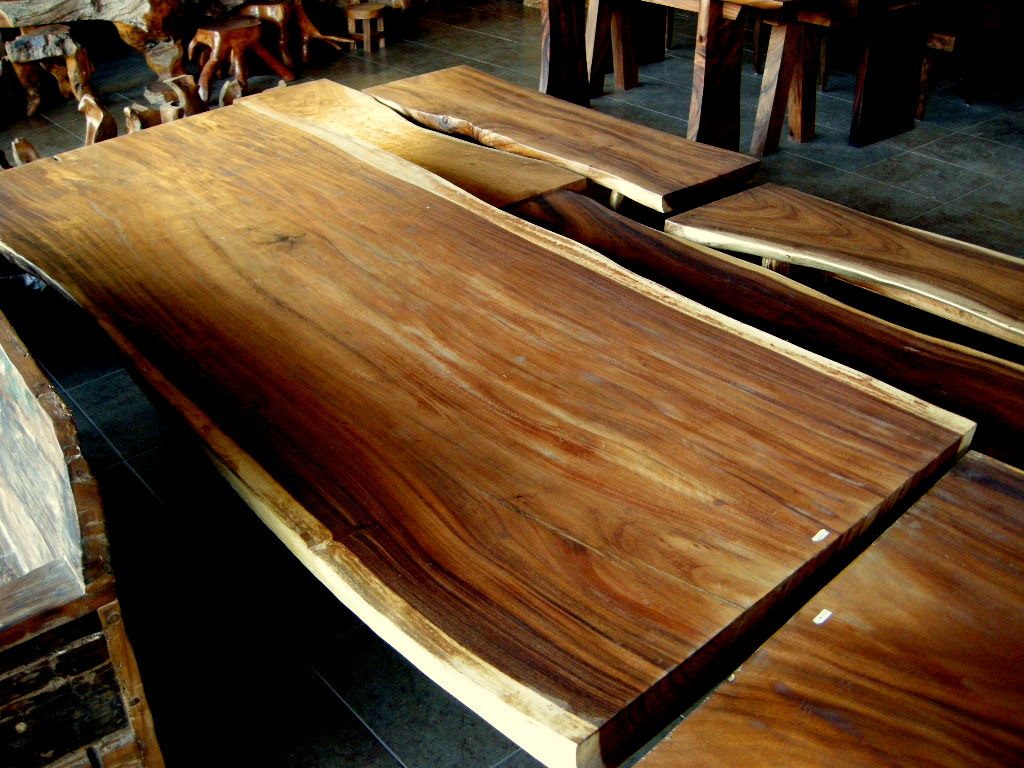 Solid wood is lumber that has been milled directly from trees. Other types of wood, such as plywood, medium-density fiberboard or veneers, are manufactured from wood composites.
Solid wood is wood that has been cut from a tree. Unlike engineered wood, which is composed of wood fibers that are held together with adhesives, solid wood contains wood fibers throughout the piece of lumber. No fillers or adhesives are used. Solid wood is often used for furniture, construction, cabinetry, and flooring. It does not warp as easily as many engineered kinds of wood, but it is more susceptible to stains. Solid wood is easier to repair than veneers or other engineered woods, which is one reason that it is used for many types of projects. There are several types of solid wood available, so woodworkers, cabinetmakers, and carpenters can choose from a large selection for their projects. Each type of solid wood has its own characteristics, including its grain pattern, color, and texture.
Pros of Solid Wood
Ageing
Solid wood ages well, and even if it gets dents and scratches, it creates a different design on it own which is a very unique characteristics of solid wood.
Repair:
Repairing solid wood is way easier than veneer, which makes it different from veneers.
Unique:
Each piece of solid wood carries it own unique characteristics, and provides different designs of structure every time when used.
Cons of Solid wood
Maintenance:
Solid wood is easily prone to warping and takes much more care to maintain.
Weight:
The biggest con of solid wood is its weight, it is much heavier than veneer, and thus difficult to work with or even to move it from one place to another.
Environmental:
Due to huge size, there is lot of wastage per log.
---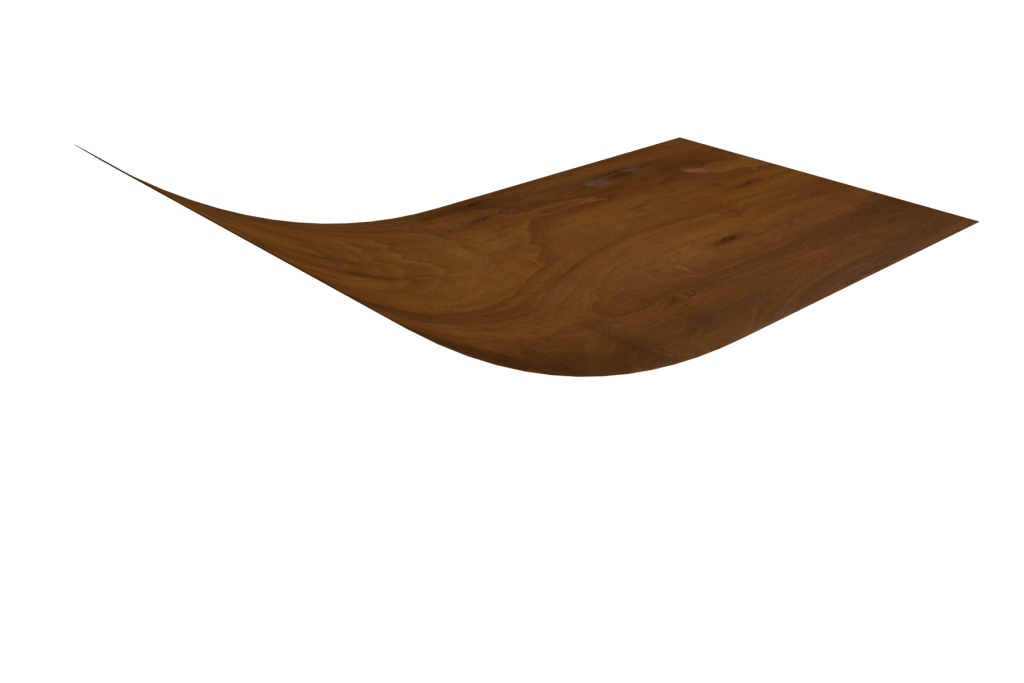 This was a briefing about all the details related to Veneers and Solid wood along with the pros and cons. If luxury and class with beauty matters for your interior, our suggestion will be definitely to go for Veneers.
We at Natural Veneers are specialist in manufacturing and production of Veneers from last 25 years and are the first and foremost company to introduce veneers in Indian economy.
---
Need more info?
Visit our website: https://www.naturalveneers.com/
Email us at: [email protected]
Call us at: +91-22-25114285