Veneered furniture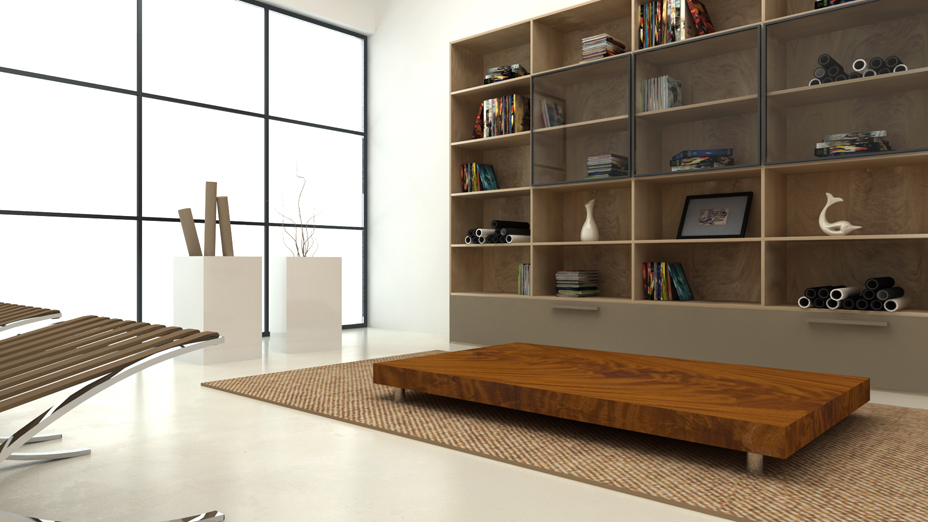 The glory of the furniture grows tremendously when it is made in wood.  Nothing comes close to the grace and exclusivity offered by wood. The intricacies and craftsmanship that is involved in making the wooden furniture clearly shows in the final outcome.  It has the natural look that is simply unbeatable. But solid wood has its disadvantages, for one, the costs. Making furniture from solid wood can cost a fortune and hence can put it out of reach of the common person. Another problem with solid wood furniture is that it is prone to cracking and warping due to aging.
So a solution to this is veneered furniture. In veneered furniture, a very thin sheet of wood is glued on a backing material like MDF boards or plywood. Veneered furniture is not prone to warping and has greater stability than solid wood. Veneers from exotic species of wood can be cheaper than solid wood planks of same species, though it does not necessarily mean it's cheap. There are several species of veneers that can cost more than solid wood plank of other species.
Veneers can still be used to create intricate furniture designs. Earlier, the edges of the veneered furniture had to be stuck with a similar coloured edging strip but without the surface patterns. Advantedge is meant to solve this by providing you with edging strips that are made of same species as the veneers so that you get a same surface pattern all over.
Veneered furniture has come a long way since its inception. Now it has been successful in superseding solid wood furniture due to the aesthetic appeal, lower costs and ecofriendliness.