Volcano Launch
Inspired by the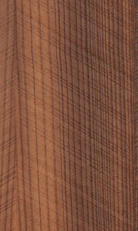 runaway success of original "RoughCut" veneers for sawn lumber look, we at 'NATURAL VENEERS' follow it up with yet another winner in our stable- "Volcano" rough cut veneer series.
The original RoughCut veneer series won the Interzum award for 'Intelligent Material Design' in Germany and marked the international entry for the company with a bang. Whereas 'Volcano' series, its next generation promises to create ripples in the domestic Indian market during the year to follow.
The 'Volcano' series just goes on to depict the versatility of the company in adapting different production technologies with supreme ease and impeccable perfection. We anticipate more path breaking innovations at 'NATURAL VENEERS' in the year to follow.
STAY TUNED!!!