Wood Vs. Plastic Veneers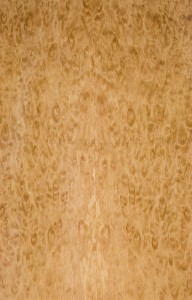 The debate has been a long one, whether to go for wood veneers or plastic laminates. One is cheaper other gives appeal like no other.  Wood will look fantastic. It's classy and suave. There are some reasons why you should choose wood over plastic.
Ecofriendly – Wood, naturally is an eco-friendly product, whereas plastic is not.  Also you can re-grow wood. You can always plant new trees, you cannot re-grow plastic.
Look and feel – The natural wood will always have a different appeal to your senses. Once you run your hand over the wooden piece of furniture, you know that if feels plush. Plastic veneers don't have that, feels like any other plastic thing. If maintained properly, the looks of the furniture become more beautiful with age, attaining the heirloom look. No doubt maintenance can be a costly affair, but the appeal to your space would be simple magnificent. Plastic will look plastic, year after year. Wood attains the grandeur. Just take a look at old wooden furniture. There is a reason why it costs more than new wooden furniture.
Wooden furniture can be repaired. You can polish off scratches, cut and apply the same veneer at broken areas. Plastic veneer is synthetic. The design that you have might be discontinued after sometime, making it difficult to get a spare and even if you get, you have to get a whole new sheet.
The finishing on the wood is unparallel. You cannot do that in plastic. Even if multiple pieces of veneers are used, they can be sanded and made to look like the furniture is made from one single block of wood.
Modifications are easy in wooden veneers. You can make it darker, lighter, glossy, matte. Plastic is "What you see is what you get."
Wooden veneers can have a long life and looks prestigious. If maintained well, the value of the furniture increases over time and starts looking even better than the day it was made.