Flexible Veneers from Natural Veneers
Flexible Veneers from Natural Veneers
There was time intricate and curvy furniture applications were a nightmare for a carpenter. Making the actual application wasn't as difficult as surfacing it. The curved surfaces posed a difficulty as traditional veneers weren't flexible and applying them over surfaces with extreme curvature would be very difficult, but with Natflex veneers, Natural veneers aims to ease the surfacing process of any kind of application.

Natural is the crème de la crème of companies that produce such flexible veneers. Natflex veneers get their flexibility due to application of non woven fiber coated fleece which is pressed on it at high temperature & high pressure.
Some applications require to these veneers to flex more than usual. For such requirements the veneers are flexed more by processing them through a special grain breaking machine which flexes the veneers and allows bending on very low radii.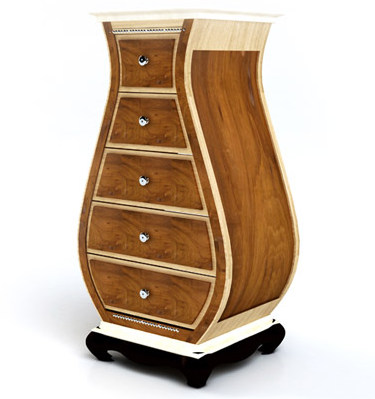 Natflex veneers are available in almost all species of veneers and hence give you the freedom to choose from any variety of veneer specie.