Limited Edition Gemss Fuchsia Wood Mosaics

Gemss Fuchsia Wood Mosaics are the quintessence of the modern wood mosaic designs. These limited edition wood mosaics have been developed after an in-depth research into the modern design trends, and with a will to surpass the standards set by the modern design industry.
The designers at Natural have turned all the pages of old books to find out the niche that was left by the designs in the past, and then have fused the findings with the demands from modern designs to create what is now known as Gemss Fuchsia.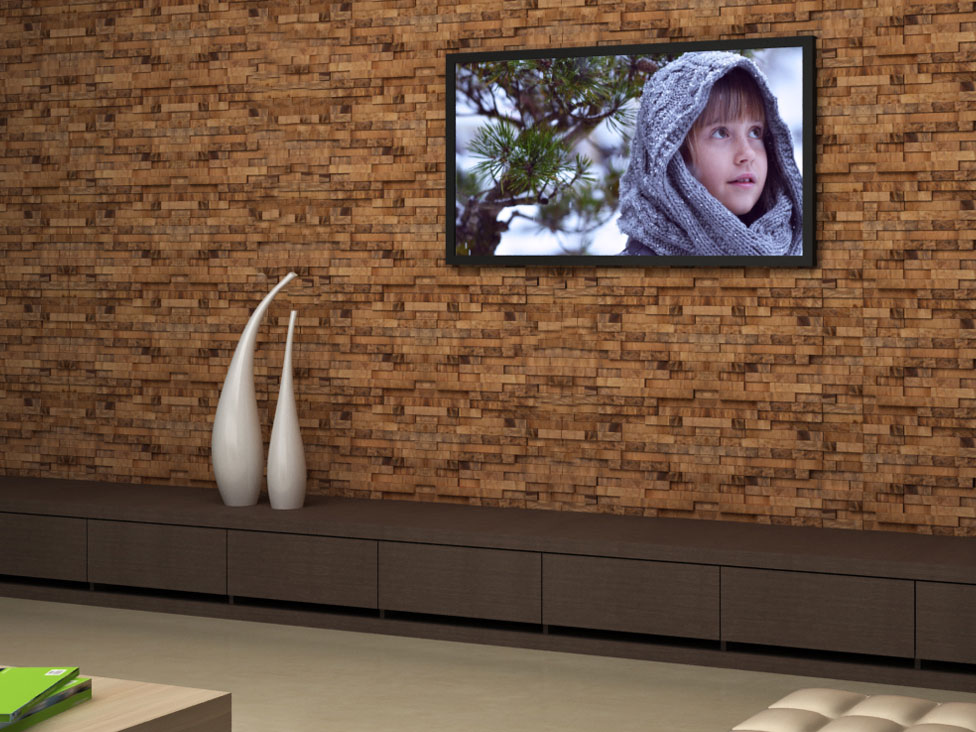 These wood mosaics recreate the illusion of stacked raw timber planks. When the unfinished timber planks are stacked on top of each other, the profile created has rough appeal to it, yet it has that uncanny appeal of being natural – this is homage to the original design philosophy of Natural.
This is what the designers had to say about design process of Fuchsia
"The visualisation of Gemss Fuchisia was very elementary. This was mainly due to the fact that the natural, unedged timber is seen by us, day in and day out. The real challenge lied in the replication of these aesthetics in a modular format; we had to completely improvise our processing techniques to attain the desired surface aesthetics. In the end we are happy to achieve the results we did."
Application of these wood mosaics in your spaces, or on your furniture applications lends the symphonic chaos characteristic to your creations. Although these wood mosaics look rough, they are actually properly polished and finished. Touching them gives a feeling of serenity and calmness, something that cannot be seen with a glimpse of these tiles. They evoke every sense in a unique conduct.
Let's take a look at the technical aspects of these superb creations.
These wood mosaics are extremely light, one can even say feather light!
The grain patterns are vertical on these tiles, allowing you to delve deep into the pits of creativeness.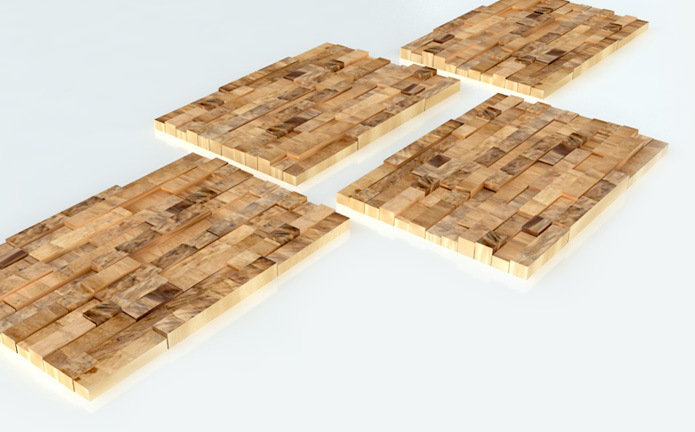 The sheet dimensions of 300mm by 330 mm enable you to apply these tiles in an optimum method.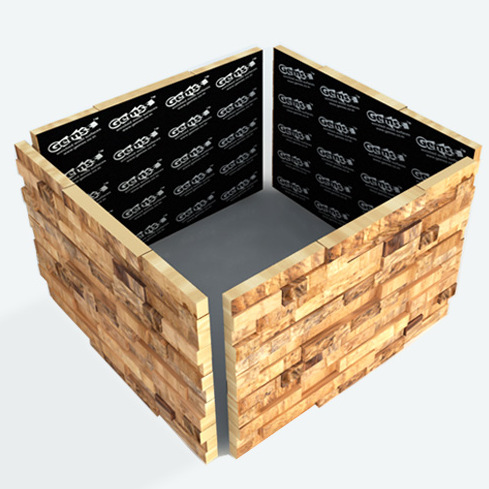 Each sheet has 36 tiles with dimensions of 25mm x 50 mm, and 25mm x 150mm, and thicknesses of 15 mm and 25mm.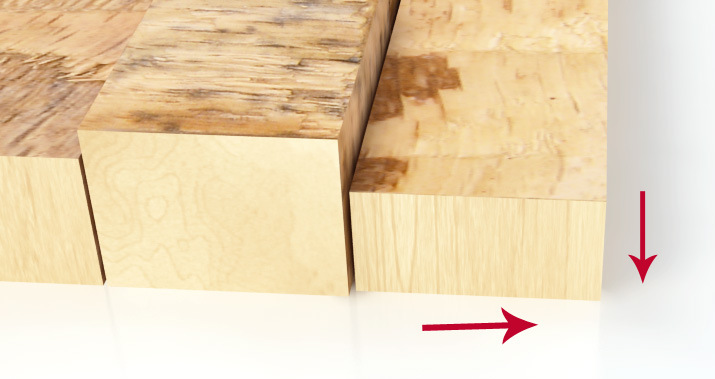 These contemporary wood mosaics are made to impart affluence in your spaces with a dash of roughness. Keep in mind that these wood mosaics are limited edition and hence available in a limited quantity, for a short period of time. If Gemss Fuchsia has caught your fancy, and we are sure that it would have, get in touch with us so that we help you decorate your spaces with them.