New FSC Range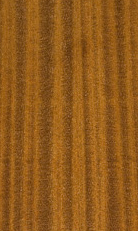 We at 'NATURAL VENEERS' once again renew our commitment towards eco-friendly wood products by importing FSC certified veneer from USA. Though expensive in purchasing, we continue our endeavor towards supporting sustainable forest management practices.
Architects and designers who also support this philosophy for 'green' projects would welcome this change in the Indian veneer industry. We believe and hence we strive to offer 'green' solutions in a industry which is considered to be directly affecting the environment.
We look forward to the support of entire design and specifying community in our endeavor to a better and brighter tomorrow.